Silsden Singers – Community Choir, Silsden, West Yorkshire
2017 Twentieth Anniversary Year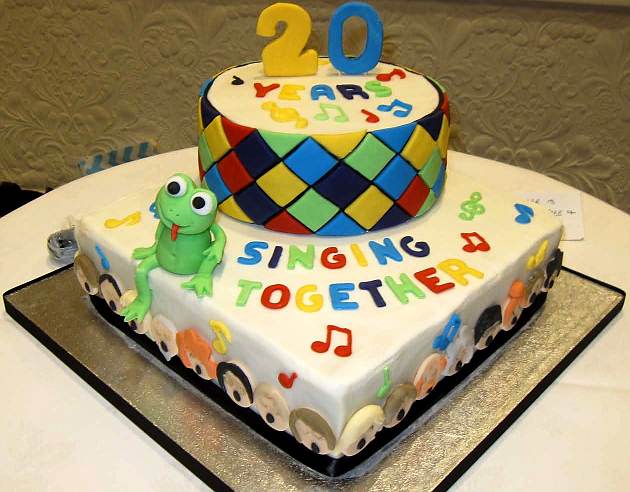 In 2017 we celebrated our 20th Anniversary and it has been a busy and rewarding time for our choir. Whilst we sing essentially for the sheer joy of making music together, we have taken part in events to either support our local community or perform further afield to raise money for charities.
Our year began with a full day workshop in Skipton with Janet's other two choirs, East Lancs Clarion and Settle Voices. We also performed for an event in Silsden to mark the Tour de Yorkshire passing through the town. In May, we presented a concert at the newly refurbished Cliff Castle.
Some members took part in the Annual "Sing for Water North", a national event replicated in regions around the country to raise funds for Wateraid.
One of the highlights this year was the Kendal Street Choirs weekend Festival with 900 participants from choirs all over the country.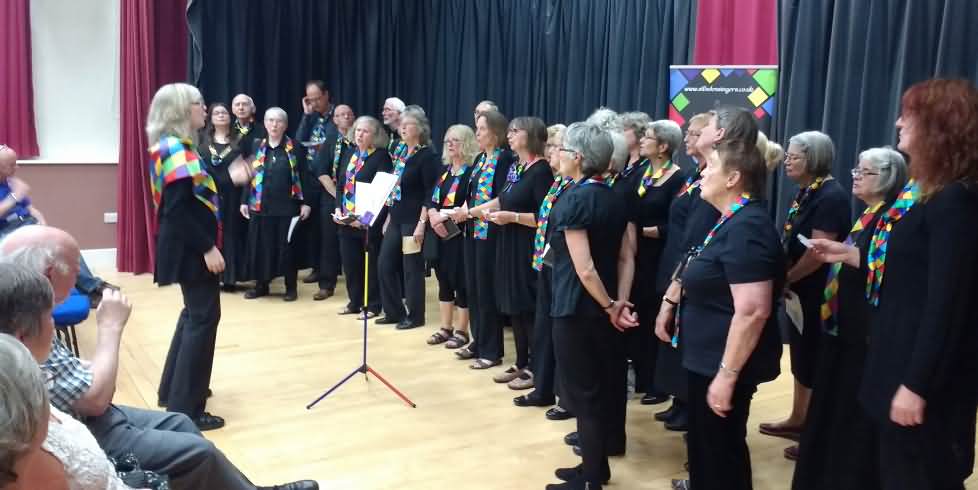 In July we presented our Anniversary Concert in Silsden Town Hall to mark the 20 years since our choir began and it was very well supported by local people and past choir members.
The celebrations continued in October when we hosted our Anniversary Dinner at Steeton Hall where 80 current, past members and invited guests enjoyed a wonderful meal, lots of frivolity and singing and huge thanks to our Musical Director Janet Russell for her commitment and enthusiasm over the past 20 years.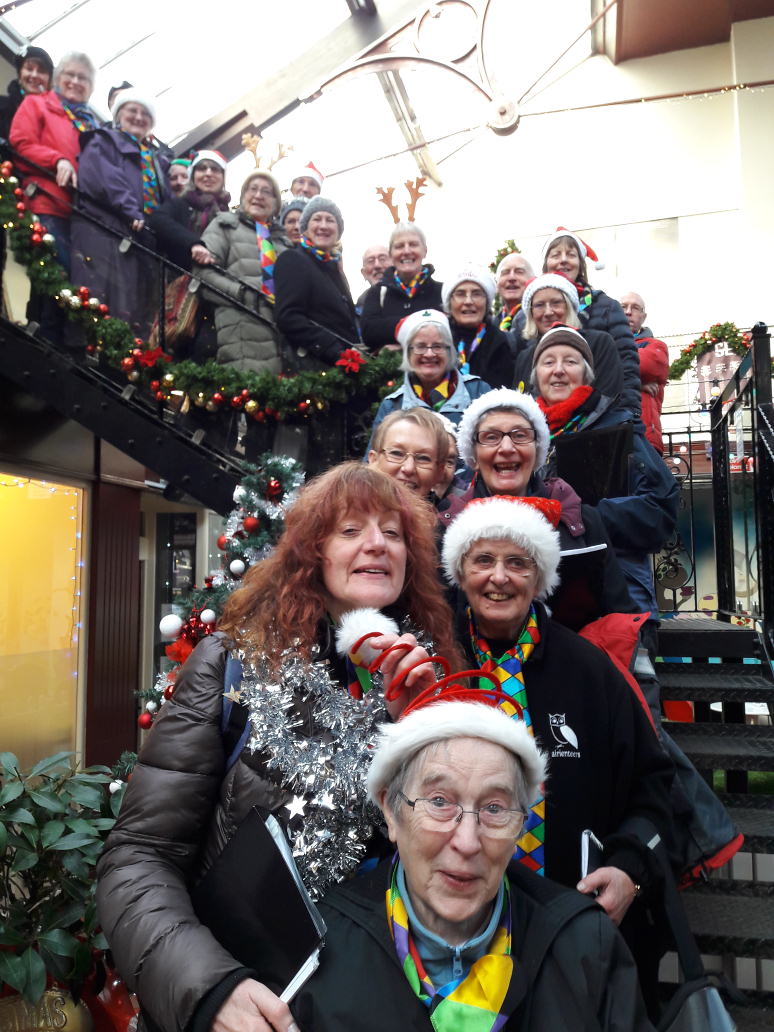 December is a busy time to celebrate and share our Christmas repertoire. We sang for residents in two local care homes and performed in Shopping Centres in Keighley and on the platform at the station for children and families waiting to board the Santa Express steam train. Our collections on the day were for our two nominated charities Young Minds and Keighley Women's Refuge.
Further photos are shown on our Gallery page and if you love to sing, please come and join us.
The Calendar